DO YOU WANT TO BECOME THE ULTIMATE FIGHTER?
DO YOU WANT TO TEST YOUR AMAZING MELEE SKILLS WITH THE PEOPLE AROUND YOU?
WANT TO BEAT THE CRAP OUT OF THEM IN EPIC BATTLE RINGS OF PURE BADDASSERY?
then this mod might just be fit for you
Captj3 presents you
: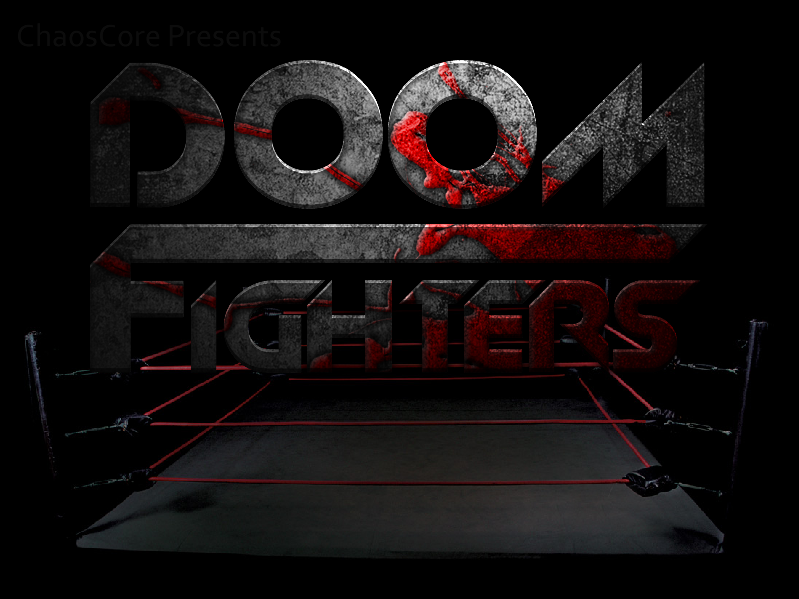 THE DOOM FIGHTING MOD
(or boxing mod whatever you want to call it)
where you beat the crap out of eachother for fun!
doomfightersalpha04.7.wad
doomfightersmapsv2.9.wad
doomfightersmusicv2.6.wad
"So i heard there was this doom mod where you punch the hell out of eachother for no reason"
-Yeah it's called doomfighters, we could have stickied with doom boxing mod for a name but it just sounded meh and it would make no sense to have a kickboxer on it.
"Oh, so that's the mod noone's been talking about. Now, what is it?"
-It's basically a brawling mod where you pick a class of your likings and then proceed to kick ass (or get your ass kicked) in boxing rings... Or other places where a fight might seem appropiate at the moment.
"Hmm, so there are diferent maps in the mod? I only saw one when i was in the server"
-Then you probably played the VERY old alpha?, the thing has been updated and it has quite the few maps now:
[spoiler]
Box01: Captj3's boxing gym
By Captj3, obviously.
Box02: Stadium
By Captj3
Box03: Bar fight!
By Captj3
Box04: Street fight
[no image avaible atm]
By NoirSuccubus/Zedek The Plague Doctor
Box05: Shift's air express
By Shift-
Box06: Techbase Boxing
By Abbuw
Box07: The Tomb of [censored]
By Captj3[/spoiler]
"Hey so uh, it seems the map roster is really low on quantity, do you mind if i make a map for it?"
-Not at all! Even Captj3 encourages
YOU
to make a map for it, and you don't need no cray-cray scriptings of ultraboring complexivity!
just make a 64x64** box with details and a theme around it, put some deathmatch spawns and it's suddently an official map on the server roster! as long as it doesn't break of course
(Just please, PLEASE dont go tormentor667 and add 600 sectors that make everyone lag to death just for detail.)
**please note that the 64x64 maps is a joke, do not send us a map THAT small, also you can make it large if you want (aka no need for enclosed boxing squares if you dont like 'em), but try and keep it simple so people don't get lost on it or camp in some unreachable corner or some shit.
"Huh that's really cool... Wait you said there are diferent classes? Are they diferent from eachother or are they all just diferent skins?"
-Yeah they fight quite diferently one from another, there are 4! classes to choose from right now but when capt stops being lazy he'll add more to it
[spoiler]
Regular fighter: these guys are strong, the train every day to be the very best but they lack the skills to learn special techniques of the dragon so they only punch their enemies... that doesn't mean they're useless! they're all around the basic class and the easiest to use
HP: 235
Offensive stance: Normal punch, Heavy jab
Defensive stance: Quick punch, Block (100%)
Speed: Normal
Kickboxer: so some guys said that punches were not enough, they decided that they would use their legs to hurt other people in the face (or nuts, ouch). after a while they seemed to walk alot faster than other people as well! so they could also dodge most attacks with a swift sidestep, for the exchange of having less endurance than the other fighters. fast and nimble a kickboxer is all about momentum, even if you kicks make you slow for a second you should always be moving to quickly swoop in for the heavy blow on the knee... HAHAHA that was not a reference to skyrim.
HP:200
Offensive stance: Flurry of Fists, Side Kick
Defensive stance: Heavy kick, Block (100%)
Speed: Fast
Street fighter: in the dark 'hood you gotta know how to punch hard and take a hit, these guys come from the bad side of town, where they reign as kings of the street. they to come to conquer the UAC boxing stations with their large and scultured bodies and their Punches of Death!™ you surely are to not mess with one of these guys, unless you want to be knocked down hard. street fighters are slow, but they have more health than the other fighters, and their attacks are pretty damn strong too! but don't be thinking of yourself a tank machine, or you will be layin' on the floor instead of the other guy...
HP:250
Offensive stance: Heavy punch, POD
Defensive stance: Super Heavy Punch, Block (150%)
Speed: Slow
(we have yet not worked out the -actual- damage values because it's all randomized, we'll be sure to update this with actual information when we're on a more estable point)
((I STILL HAVEN'T GOT INFO ON THE FUCKING NEW CLASS WTF CAPT HELP))[/spoiler]
"Man that sounds awesome... But uh, does this work only for duel? Ive only seen the server go with duels of 1 frag limit and stuff, and to be honest that sounds boring..."
-We just changed how things work around and you can even have Deathmatches now! Or LMS free-for-all matches where everything becomes an intense brawling fights where only one guy emerges victorious!, even TLMS if you want red vs blue kicking eachother in the butt to see who's the better fighter club!, just make sure that this aint set with CTF... that would be retarded....
"Oh man, i want to play this right now... where can i go to become a family man?"
-On the best-ever server i made! (Hopefully it's still up by now on some random port i'm too lazy to look on for right now) Can you come in and play? It's getting quite lonely here ;_;
Or you could make your own server! If you'd like
Code: Select all
//--server settings--
Sv_defaultdmflags 0
Dmflags 1610612864
dmflags2 335545344
dmflags3 0
compatflags 33554432
compatflags2 2

skill 3
addmap box01
addmap box02
addmap box03
addmap box04
addmap box05
addmap box06
addmap box07
addmap box08
addmap box09
addmap box10
addmap box11
addmap box12
addmap box13
addmap box14
addmap box15

fraglimit 1
yo dawg so i heard you liked to read credits...
[spoiler]nothing here yet, we'll add the actual credits when captj3 decides to talk to me about some stuffs, or when i decide to stop beign an lazy ass and ask him about stuffs[/spoiler]
and then let's talk about some people who helped too! why not they are cool guys after all... right?
[spoiler]People who helped out:
1.Ænima (co-author, voice acting, coding & other stuffs)
2.Sergeant_Mark_4 (DIN'T DO NUTHIN' LOL WE'RE JUST POKING FUN)
3.Zedek The Plague Doctor (fist sprites for the regular fighter, and OMFG A MAP)
4.Abbuw (maps)
5.RoSking (maps, coding help)
6.Dragonfly (OMG NEW IMAGE and some maps i gues)[/spoiler]
etc etc
also uh... JOIN US AT #BOXING OR #CHAOSCORE !(on the zandronum irc, if that's not explicit enough) it's quite the... kinda lonely channel... but you can join us to suggest stuff! or ask about anything that isn't covered in this post.